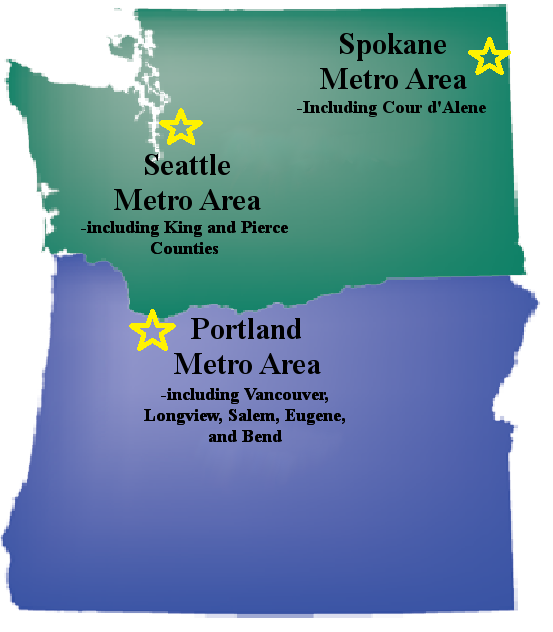 While our technicians live and work in your area, we have 3 dispatch offices to best serve you. Please select your nearest office to continue scheduling in the area below.
For non-warranty calls our service rate is a listed below for each of our areas. This includes the trip and diagnosis. After that you will pay for all parts and labor to repair your appliance. Our labor is a flat rate based by type of job. If you are in an outlying area we have different service call fees as shown below. Please note there is no payment obligation until the time of service. If you have any questions about our charges please click here or call us. Some outlying areas have a surcharge, see the outlying areas tab below for more information.
For emergency and downed refrigeration service, and the appointment times below do not work for you, please call us for service. Thank you.
Please note there is no obligation for payment until the time of service.
Schedule Service Online - click your area below to expand
Portland Metro Area ($79 service call)
Seattle Metro Area ($89 service call)
Spokane Metro Area ($72.95 service call)
Outlying Areas (Trip Surcharges)
Seattle Area
Zone 2: $99 Service Call

Enumclaw
Fort Lewis
Mill Creek
Orting
Spanaway

Zone 3: $119 Service Call

Buckley
Dupont
Duvall
North Bend
Snoqualmie

Portland Metro Area
Zone 2: $99 Service Call

Albany
Amity
Ariel
Amboy
Carlton
Corbett
Corvalis
Dallas
Dayton
Dundee
Forest Grove
Jefferson
LaCenter
LaFayette
Lyons
Manning
Marion
Marmot
Mcminnville
Merwin
Monitor
Monmouth
Mt. Angel
Mulino
Newburg
Sandy
Scapoose
St. Paul
Warren
Whiteson
Woodburn
Yacolt
Yamhill

Zone 3: $119 Service Call

Banks
Beaver Creek
Bridal Veil
Brightwood
Colton
Columbia City
Cougar
Eagle Creek
Estacada
Gaston
Government Camp
Mollala
Mossyrock
North Plains
Rhododendron
Scio
Scotts Mills
St. Helens
Sweet Home
Welches
Yale

+ = Extra Mileage @ .90 cents a mile from Brightwood or Highway 47 & 26.
Servicing Portland, Vancouver, Salem, Eugene and surrounding areas.

Click Map to Expand


Servicing King and Pierce County

Click Map to Expand

Servicing Spokane, Coeur d'Alene and surrounding areas.

Click Map to Expand